Courgette, Artichoke & Pesto Flatbread
with creamy ricotta and grilled vegetables
60 min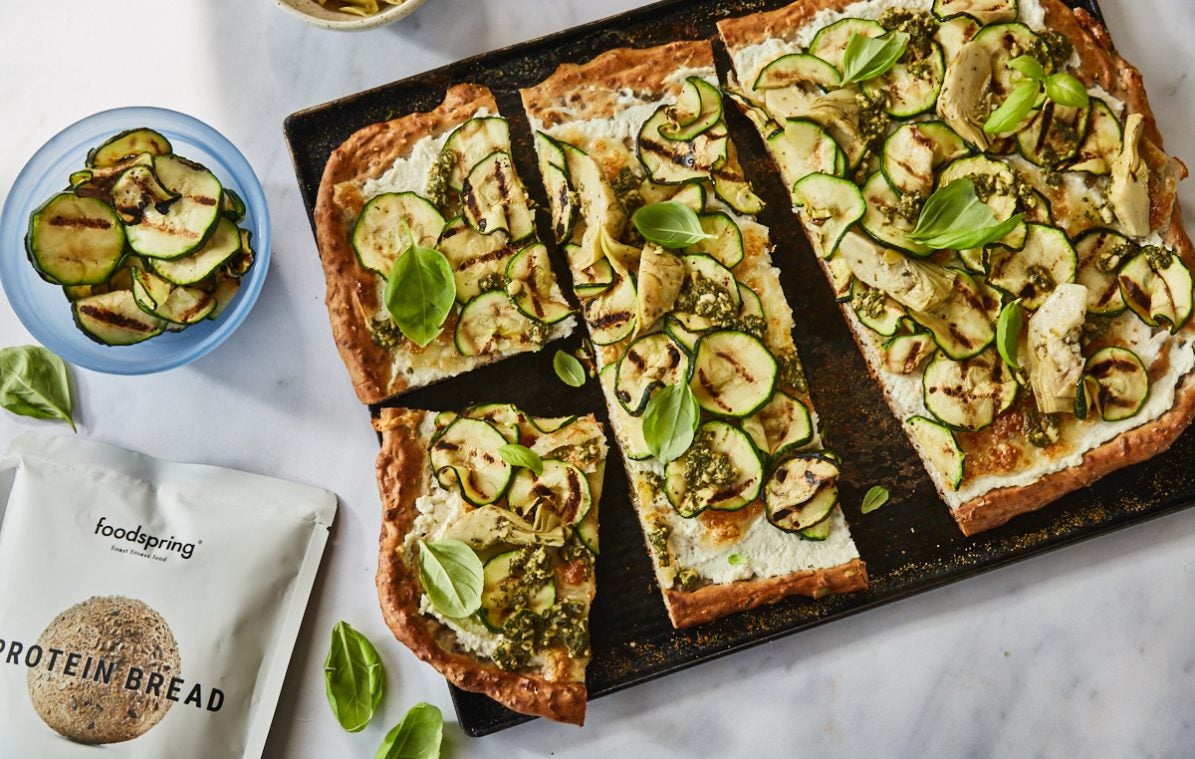 A high-protein pesto flatbread, topped with creamy ricotta and mozzarella cheese, grilled courgettes and artichoke hearts. A delicious summer dinner or lunch.
Protein Bread

water

ricotta cheese

light mozzarella, drained, roughly chopped

parmesan cheese, finely grated
black pepper, freshly ground
courgettes

artichoke hearts in oil, drained and patted dry

basil pesto
Preparation
1

Preheat the oven to 180C/350F fan (200C/400F non-fan). Line a baking tray with a non-stick liner or baking paper.

2

Add the protein bread mix and water to a medium bowl and stir to combine. Spread out on the baking tray into a large rectangle, rest for 30 minute so it can thicken then bake for 10 minutes.

3

Spread the ricotta over the surface of the dough and cover with the mozzarella and parmesan. Season with black pepper and bake for a further 15 minutes.

4

Meanwhile, slice the courgettes thinly into coins then grill in a griddle pan over a high heat.

5

Top the baked flatbread with the grilled courgettes, artichokes and pesto. Cut into 8 pieces and serve.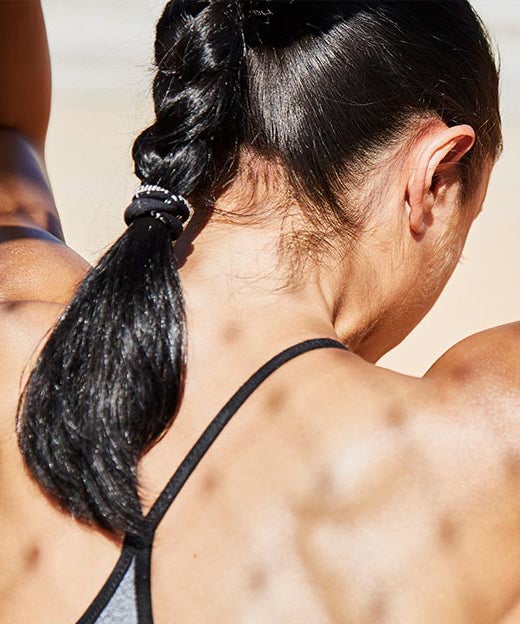 Free Body Check
Want to improve your nutrition? Our Body Check will help!
Personal BMI Calculation
Helpful nutrition advice
Products to help hit your goal
Get started
Read more about
Related:
Recipe Overview
Nutritional value, per portion