Spätzle with Mushrooms, Leeks & Thyme
a cosy, cheesy Winter meal
60 min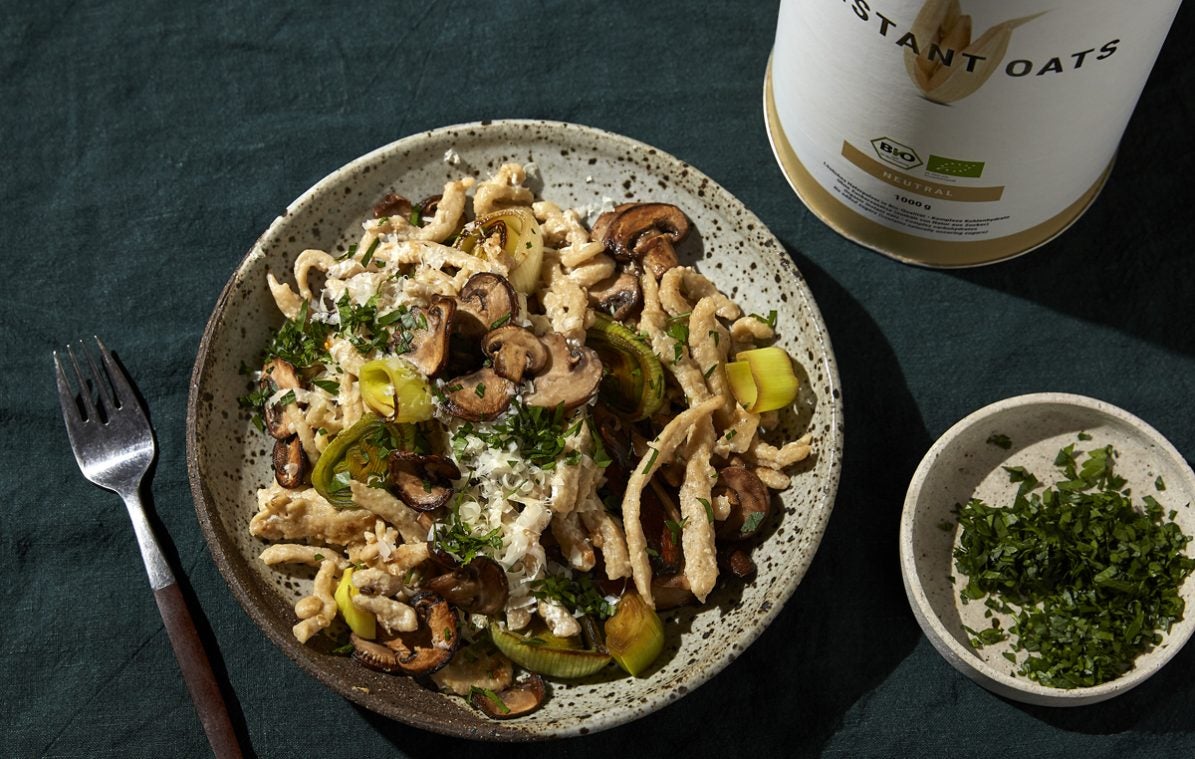 For a fun and delicious meal for a cold Winter evening, try making homemade spätzle. You just mix up a simple dough made with eggs, spelt flour and our instant oats for a healthy, high-protein noodle. You can serve them any way you like but we've gone for a warming combination of cheese, mushrooms, leeks and thyme.
Spätzle:
egg whites

whole eggs

spelt flour

Instant Oats

skimmed milk

salt
TO SERVE:
mushrooms, sliced

olive oil

sprigs thyme, leaves picked

leeks, cleaned and sliced into 1cm coins.

butter

low fat cream cheese

Emmental cheese, grated
Preparation
1

Combine the egg whites, eggs, spelt flour, instant oats, milk and salt in a large bowl, beating the mixture to get a wet dough. Set aside to rest for 5 minutes.

2

Bring a large pot of well-salted water to the boil. Press a few tablespoons of the wet dough through a colander or späetzle maker into the boiling water. Alternatively, spread a few tablespoons of the dough over a small cutting board and use a wet butter knife to scrape very thin slices of the dough into the water. Once the noodles float to the surface of the water, use a slotted spoon to remove them to a bowl. Repeat until all the dough has been used up.

3

Place the mushrooms into a large frying pan with a pinch of salt and let cook over a medium-high heat, stirring occasionally, until they've released all their water and are starting to brown. Stir in the oil and thyme and continue to cook for a few minutes more until golden. Remove from the pan and set aside.

4

Return the pan to the heat and add 1 tbsp butter and the leeks. Cook, stirring occasionally, over a medium-low heat, until softened and starting to turn golden. Remove from the pan and set aside.

5

Return the pan to the heat and add the cooked späetzle along with the remaining butter and cream cheese. Stir together until fully coated. Stir in the mushrooms and leeks.

6

Divide between bowls and top with the Emmental cheese. Serve hot.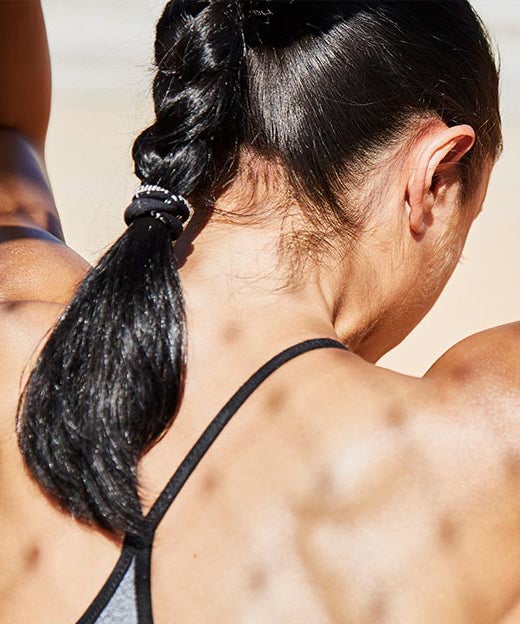 Free Body Check
Want to improve your nutrition? Our Body Check will help!
Personal BMI Calculation
Helpful nutrition advice
Products to help hit your goal
Get started
Read more about
Recipe Overview
Nutritional value, per portion