Grilled Prawn Burrito Bowl
with high protein rice, guacamole and tomato salsa
30 min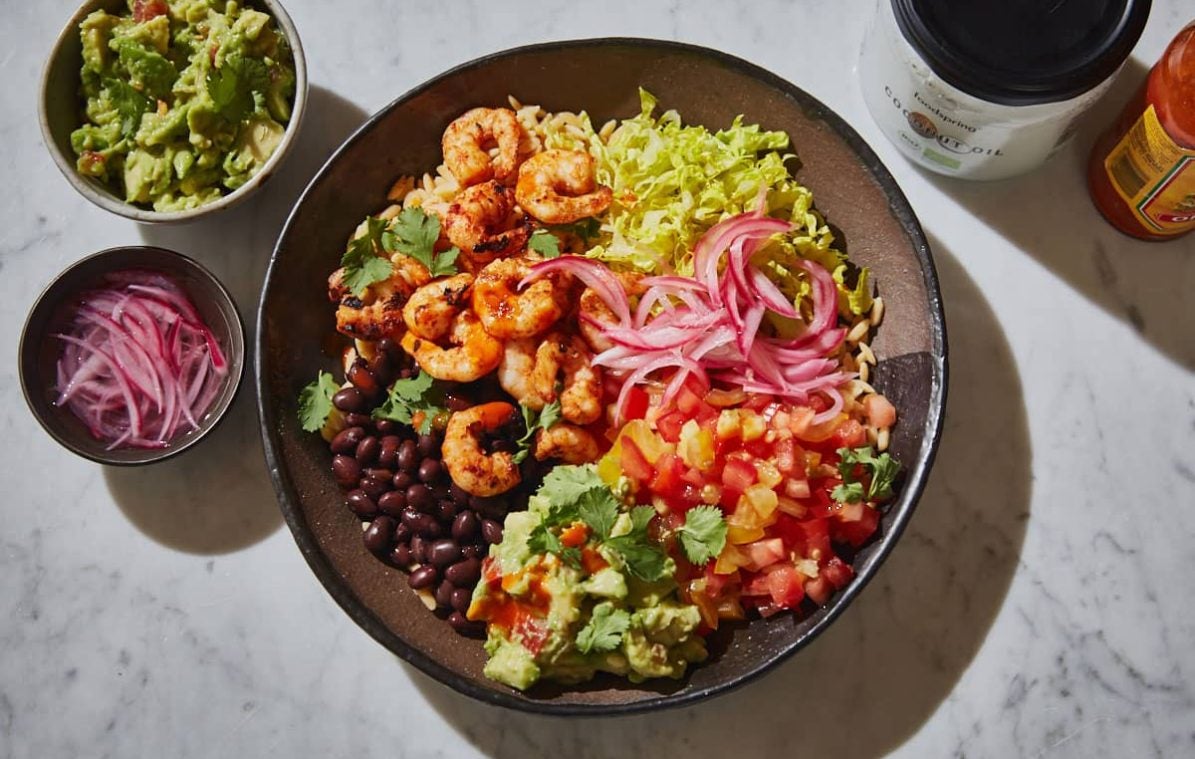 For a fresh and spicy dinner idea, try this grilled prawn burrito bowl with tomato salsa and guacamole, served with high protein 'rice' made from chickpeas! If you can't get chickpea rice, you can simply use quinoa instead. Try out the spice blend with chunks of white fish, tofu or chicken breast which can be grilled in the same way as the prawns for a change of flavor.
dry high protein chickpea rice (e.g. risoni, banza, Mr. Organic) or rinsed quinoa
SPICED PRAWNS:
raw king prawns

smoked paprika

chilli powder

ground cumin

Coconut oil
SALSA & GUAC:
lime, juiced

tomatoes, diced

red onion, finely diced

chopped coriander

avocado, peeled, stone removed

salt
OTHER TOPPINGS:
shredded lettuce

black beans, drained
Preparation
1

Cook the chickpea rice or quinoa in a pot of boiling water according to the directions on the packet then drain and set aside.

2

Toss the prawns with the spices and coconut oil in a bowl. Thread them onto a skewer then grill over a high heat on the stove in a griddle pan or heavy skillet (alternatively you can barbecue) until cooked through, pink and slightly charred. Remove from the heat and set aside.

3

For the salsa, mix half of the lime juice with the tomatoes, onion and coriander in a small bowl. Season with a pinch of salt.

4

Scoop the avocado flesh into a bowl and add the remaining lime juice with a pinch of salt. Mash together and stir in 1 tbsp of the tomato salsa.

5

Divide the cooked chickpea rice between two bowls. Remove the cooked prawns from the skewers and add to the bowls along with the salsa, guacamole, shredded lettuce and black beans. Serve with hot sauce and some extra coriander, if you like.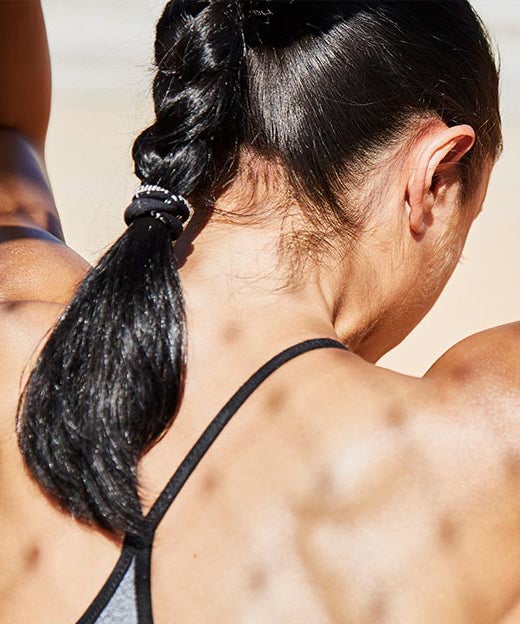 Free Body Check
Want to improve your nutrition? Our Body Check will help!
Personal BMI Calculation
Helpful nutrition advice
Products to help hit your goal
Get started
Read more about
Related:
Recipe Overview
Nutritional value, per portion