Miso Cod with Sesame Broccoli
brushed with an umami miso glaze
30 min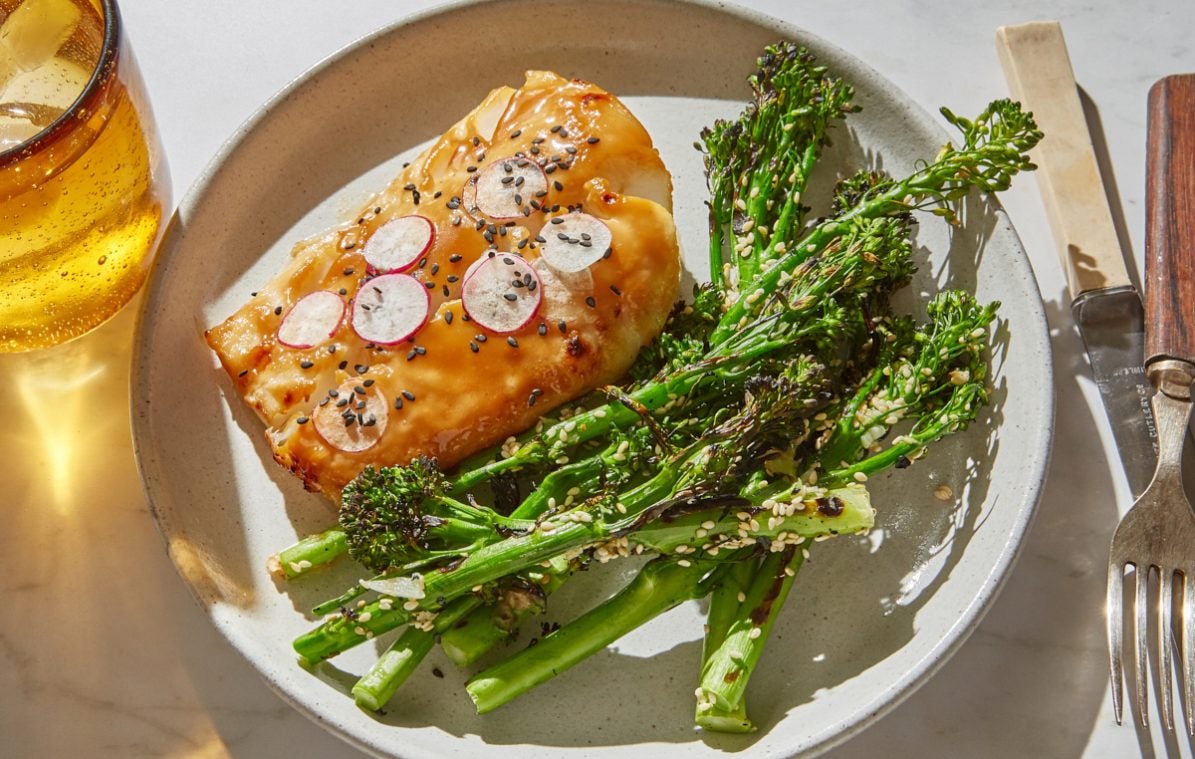 When you want an easy weeknight meal which feels a little fancy, make this miso cod with sesame broccoli. Cod cooks quickly and, when brushed with this miso glaze, takes on the salty, savoury flavour from the soy. Grilling the tender stem broccoli is so quick and gives it a slightly smoky flavour which goes so well with the toasty sesame seeds and fragrant ginger. If you don't like sesame seeds, try drizzling a bit of peanut butter over the broccoli instead! Serve as is or bulk up the meal by serving it alongside some cooked brown rice.
MISO COD:
cod fillets

white miso (shiro miso)

light soy sauce

mirin
SESAME BROCCOLI:
tenderstem broccoli

sesame seeds

sesame oil

grated ginger

garlic, crushed

light soy sauce
Preparation
1

Place the cod fillets onto a lined baking tray and preheat the oven to 200C.

2

Mix the miso, soy sauce and mirin together. Spread over the top of each cod fillet. Bake for 10-12 minutes, or until cooked through and the fish easily flakes apart.

3

Meanwhile, heat a griddle pan or heavy-based frying pan over a high heat on the stove. Once hot, add the broccoli and place a second pan (or a heavy pot) on top of the broccoli. Leave to cook until the broccoli is starting to blacken then flip, cover with the second pan again and cook until the other side is lightly charred, too. Remove from the griddle pan and set aside.

4

Toast the sesame seeds in a small, dry frying pan over a medium-high heat, stirring often, until they just start to turn golden. Remove from the frying pan to a small bowl. Return the pan to the heat and add the sesame oil, grated ginger and crushed garlic. Stir for 1-2 minutes to lightly cook the garlic then remove from the heat. Scrape into the same bowl as the sesame seeds. Add the grilled broccoli and soy sauce then toss together to coat.

5

Serve the cod with the sesame broccoli on the side. For a more filling meal, serve alongside some cooked short-grain brown rice.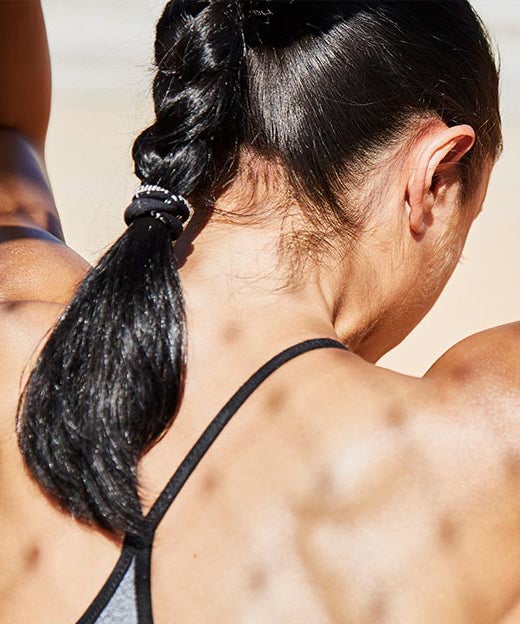 Free Body Check
Want to improve your nutrition? Our Body Check will help!
Personal BMI Calculation
Helpful nutrition advice
Products to help hit your goal
Get started
Read more about
Related:
Recipe Overview
Nutritional value, per portion