Stronger, Leaner, Fitter 2023 Fitness Quiz!
Find out which of our 3 all-new, expert-backed fitness and nutrition plans is right for you.
2 min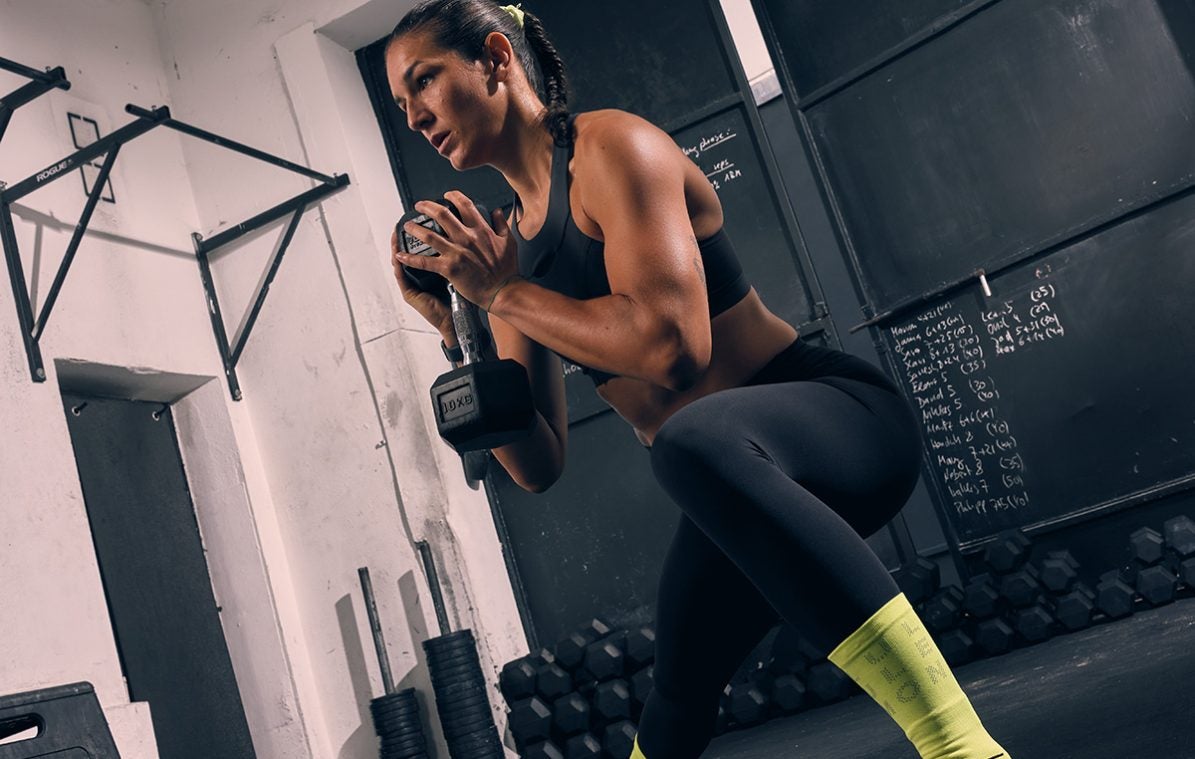 It's 2023, and it's time for a change. No, we're not talking about getting a tattoo or chopping off your hair. We're talking about changing the way you feel. Because all of us have better body goals. Question is: how do you get there?
If you bring the motivation, we'll supply the know-how. We've created three brand-new plans written by industry experts that meet you where you are, and get you to where you want to be.
Which one is right for you? Answer our foodspring quiz to find out!
How experienced are you in the gym?
Totally new!
I've done some weight training, as well as other sports (indoor cycling, yoga, running).
The gym is my home away from home.
What's your goal for the next three or four months?
Learn new ways to get strong and fit.
Drop a little body fat and build some muscle.
Hit new lifting PRs and take my training to the next level.
Tell us about your time commitment.
I'm in it but I need a little flexibility.
Following a plan is right up my alley—I just need directions.
Fully committed. Full stop.
Where are you on diet and supplements?
I eat healthy but I know I could work on getting more protein on the regular.
It would be great to have more direction so that I can shed a kilo or two.
No whey protein is like a day without sunshine. Bring on the muscle-building goods!
If you answered mostly 1s, we predict our Starter Guide to Strength Training will be right up your alley. Got a lot of 2s? Open up the Strength Training Plan for a Leaner, Fitter You. Let us see those 3s! You're definitely going to love Your Ultimate Muscle Building Program.
Each plan will map out your week with total-body workouts designed to meet your goals. Expert trainers have crafted easy-to-follow workouts that are challenging in all the right ways, and keep things spicy when the moment calls for extra effort. The plans also grow with you as you get stronger, which ensures you'll stay engaged and helps you see results. Steller videos demo each move to make sure your form is perfect. Plus, there's plenty of flexibility built into each plan to make time for sports and recovery.
And since these are from foodspring, you know you're getting world-class fitness advice. Because none of your better body goals will be possible without locking in a nutrition plan. Plus we have all of the protein powders, supplements, and foodspring products that you love to get you through the weeks-long plan. Whether you're a home cook or prefer to carry in, if you are a devotee of macros or you just eat what feels right, we've got nutrition information that'll enhance your experience—and we promise you'll never go hungry.
Download Starter Guide to Strength Training, the Strength Training Plan for a Leaner, Fitter You or Your Ultimate Muscle Building Program and start the new year off strong.
More from foodspring:
Sources for this article
We at foodspring use only high-quality sources, including peer-reviewed studies, to support the facts within our articles. Read our editorial policy to learn more about how we fact-check and keep our content accurate, reliable, and trustworthy.