3 Healthy Grab-And-Go Breakfast Ideas to Make Your Life Easier
A tasty breakfast? Check! Full of energy throughout the day? Check! And smash your workout routine? Check!
2 min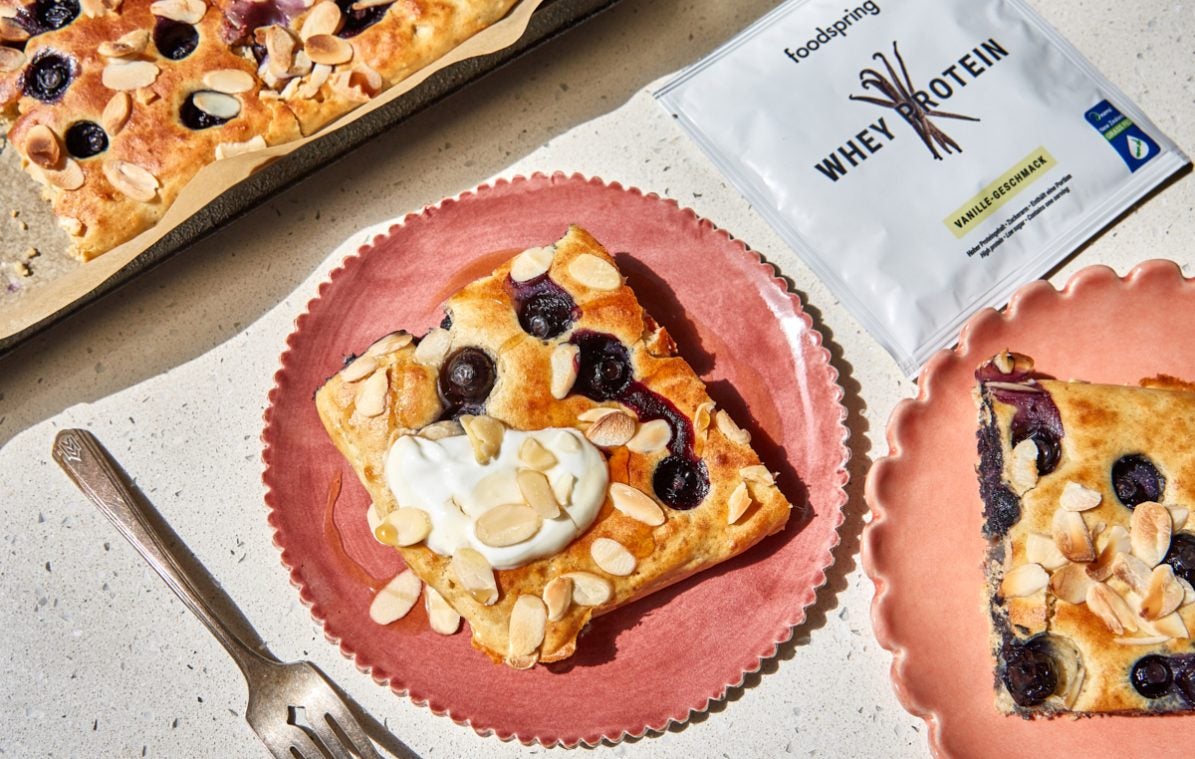 The minute your alarm rings in the morning and you drag yourself out of bed, it's a race against the clock. There's barely time to brush your teeth, get dressed, and maybe grab a quick sip of coffee, before you head off to work. Definitely no time to prepare yourself a healthy breakfast. So instead, you grab something quick from the bakery to tide you over until lunch. So much for a balanced and healthy start to the day! Sound familiar? You're not alone. But there is another way and you don't have to make extra time for cooking in the morning either. You can still enjoy a balanced breakfast without slaving away in the kitchen as soon as you get up.
Related: 10 Simple and Delicious Lunch Recipes.
As you've probably guessed, preparation is key. Forget the videos demonstrating complex 5-star meal prep ideas. That's all great, but absolutely not necessary. Meal prep can be easy and it really pays off. When you prepare your food in advance, you're consciously taking the time to create meals that will make you feel good and help you achieve your fitness goals. Your diet has a big effect on your energy and tiredness levels throughout the day. And you'll get much more out of your workout when your body has all the different nutrients it needs. That's why it's so important to prepare yourself a nutritious breakfast to kick start your day. A balanced breakfast is packed with high-quality proteins (such as eggs, cottage cheese, and protein powder), complex carbohydrates (such as oatmeal and whole grain bread) and healthy fats (such as nuts and avocado)— plus plenty of vitamins and minerals that you find in fruit and vegetables.
The simplest option is to prepare your breakfast the day before. Overnight oats, for example, take no time at all and don't even need cooking. You simply pop all the ingredients into a glass and leave in the fridge overnight. Sandwiches filled with healthy ingredients are also easy to prepare in advance, ready for the next day. Or how about a slice of healthy breakfast cake? OK, there's a bit more prep involved, but it's delicious and once you've baked the cake, you can eat it over several days. So you only have to make time to cook once. Sounds good, right? If you're feeling inspired, why not check out our recipe ideas below…
Our Top Healthy Breakfasts To Go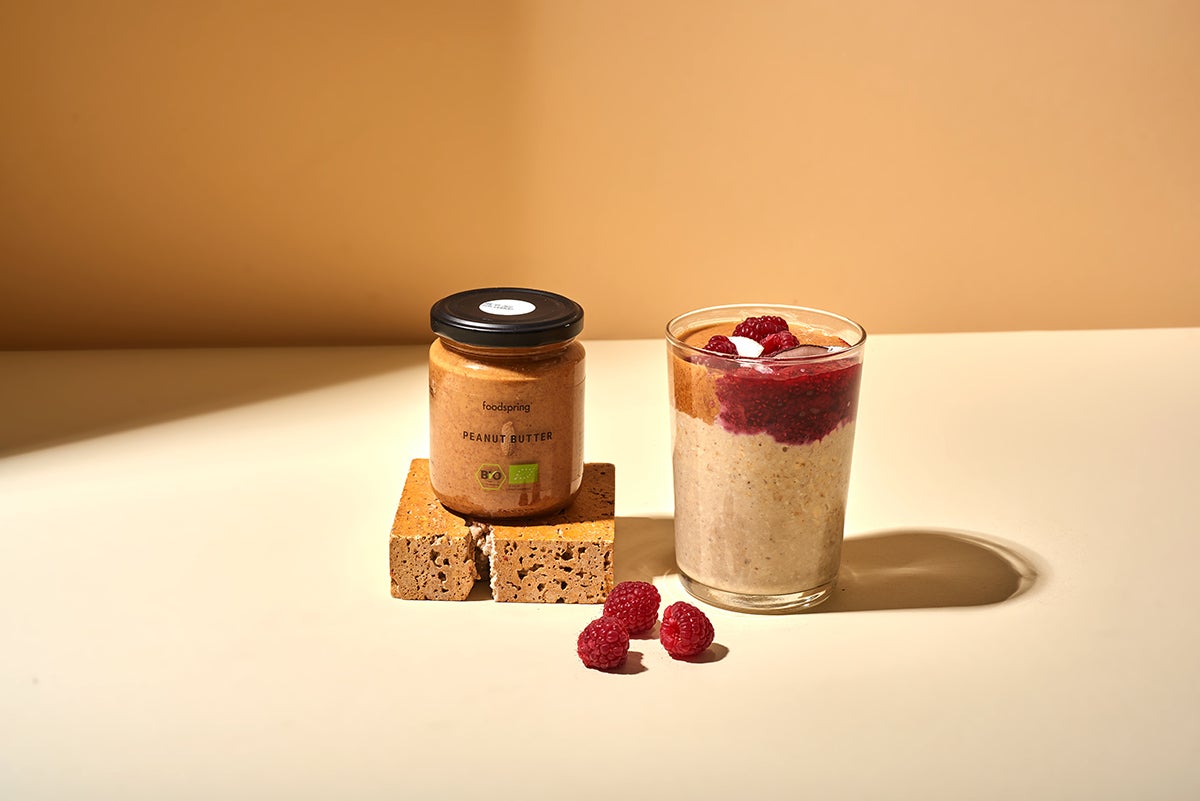 It's peanut butter and jelly time! Only, instead of a sandwich, we've turned this classic combination on its head to create these creamy overnight oats. Simply combine all the ingredients, including our Peanut Butter, Vegan Protein, and Flavour Kicks, in a glass and leave to stand overnight in the fridge.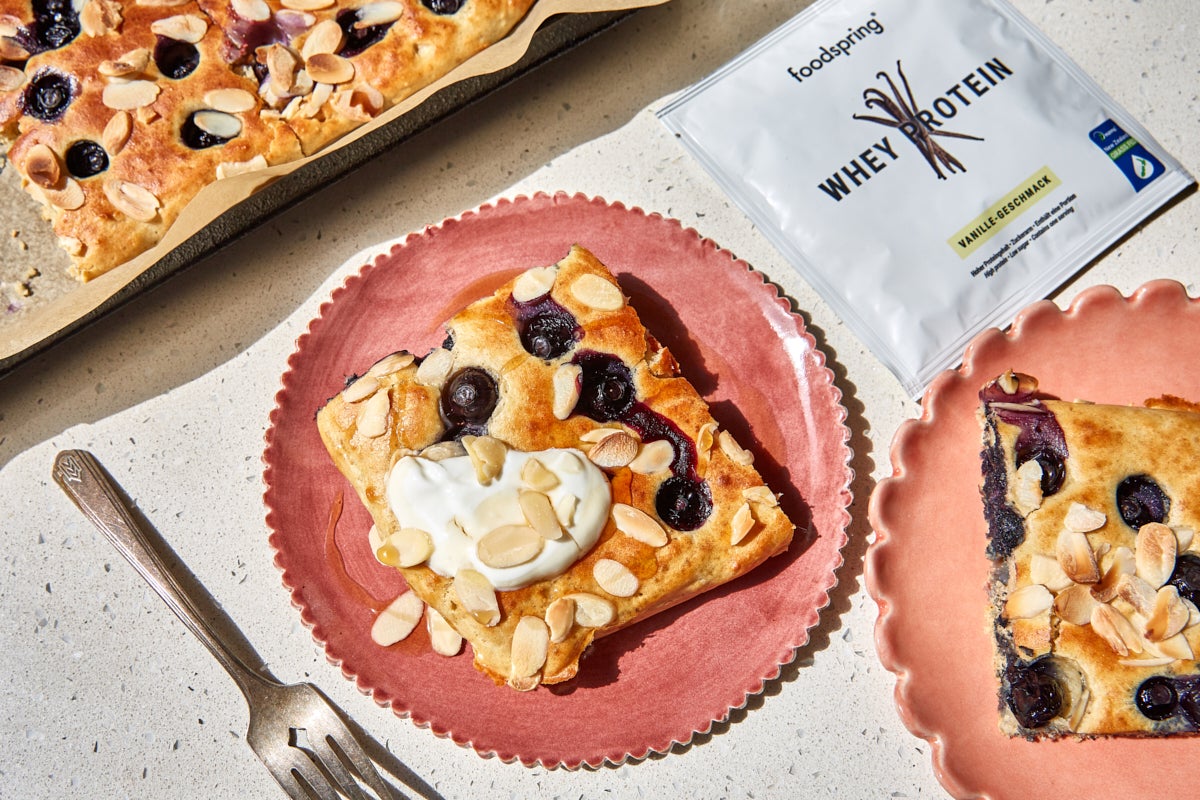 If you don't want to stand over the stove flipping pancakes, give this baked pancake a go! The batter is quick to mix and bakes into an American-style pancake which is fluffy and thick. We also add Whey Protein which gives the pancake a lovely sweet flavor and provides an extra portion of protein, too. And for some added crunch, why not try sprinkling over a few walnuts? They're great for your cholesterol levels, as this study published in the American Journal of Clinical Nutrition confirms.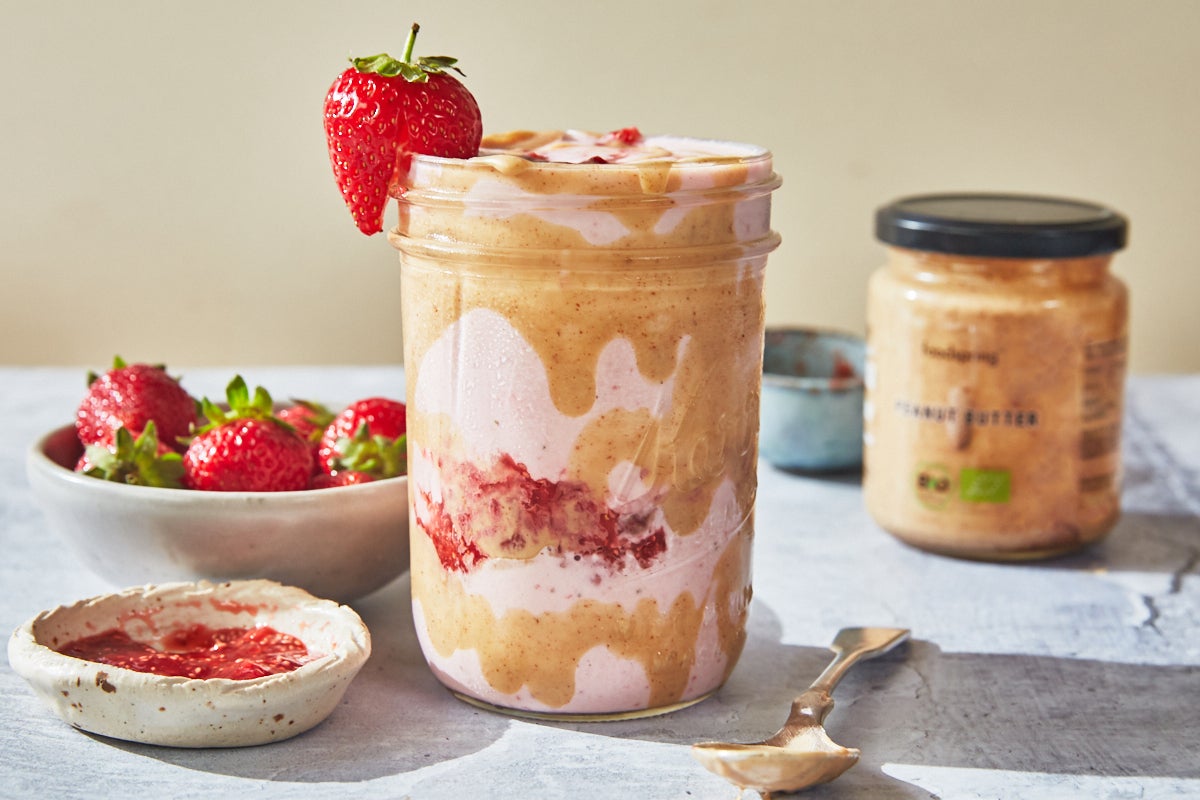 This creamy peanut butter and strawberry smoothie is super refreshing and fruity! The peanut butter brings a nutty richness whilst frozen strawberries and our strawberry Whey Protein add a refreshing taste of summer. Simply pop all the ingredients in a blender the night before, add the strawberries in the morning, and hit go! It's fast, tasty, and practical—what could be better?!
More interesting articles from foodspring:
Sources for this article
We at foodspring use only high-quality sources, including peer-reviewed studies, to support the facts within our articles. Read our editorial policy to learn more about how we fact-check and keep our content accurate, reliable, and trustworthy.